STUDIOS, CABINS AND OTHER SMALL BUILDINGS
These are are residential buildings that are detached from the main house but not full living quarters. They often have a bathroom but not a kitchen.
RELATED BUILDING TYPES WHICH YOU MAY ALSO FIND INTERESTING :
RESIDENTIAL, ACCESSORY DWELLING UNITS, or OTHER STRUCTURES
GLADSTONE STUDIO/WOODSHOP
LOCATION: SE | PORTLAND, OR
SIZE: 700 SQ'
STATUS: UNDER CONSTRUCTION
CONTRACTOR: ENVIRONS LLC
This new building will house a woodshop/garage at ground level and a studio and roof deck above. The building has been split into two forms to decrease the size of the building mass and also to create additional outdoor spaces above and below the forms.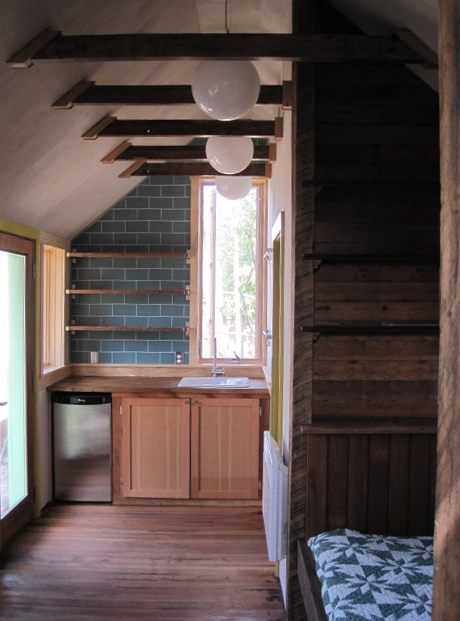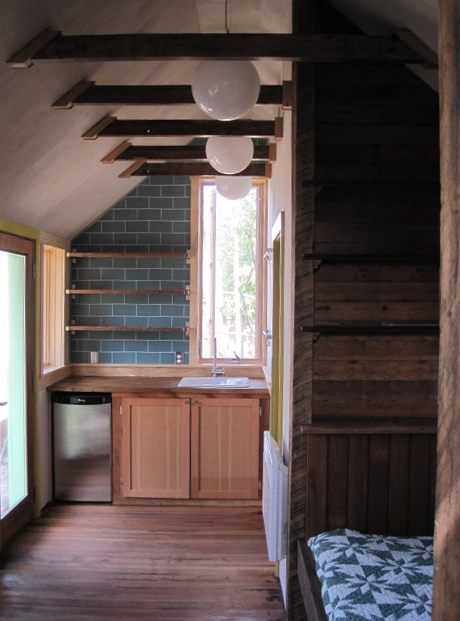 RODNEY STUDIO/GUESTHOUSE
LOCATION: NE | PORTLAND, OR
SIZE: 230 sq'
STATUS: COMPLETED - SUMMER 2014
CONTRACTOR: JRA GREEN BUILDING
This quaint, backyard, detached addition will serve as a music studio, art space and guest sleeping quarters while preserving as much of the existing backyard and gardens as possible. It has a compact but full bathroom, making this a highly flexible and functional addition to this cozy, NE Portland home.