RESIDENTIAL PROJECTS
POLYPHON provides a wide range of architectural services to help you make your dream of a new home a reality. Whether your tastes are more traditional, or you desire a more contemporary design, POLYPHON can assist you in researching a site, designing & permitting your project, selecting a Contractor and providing construction administration (to just name a few services), even if you are on a tight budget. As a general practice, we incorporate sustainable and environmentally-friendly measures wherever practical in the design. Below can be found a few examples of our single-family residential projects.

RELATED BUILDING TYPES WHICH YOU MAY ALSO FIND INTERESTING :
ADUs & STUDIOS and MULTI-FAMILY
ALBERTA ARTS HOUSE & ADU
LOCATION: ALBERTA ARTS DISTRICT | PORTLAND, OR
STATUS: COMPLETED - 2017
CONTRACTOR: ETHAN BECK CUSTOM HOMES
This project began with an ADU but ended up growing to become a rethinking of the entire 5,000 sq' site. The project needed to accomodate the clients' growing family as well as visiting family, work and rental opportunities, in addition to providing an place of repreive, just a block away from the heart of Alberta.
The detached ADU can be seen on our ADU page.
Consulting interior design provided by Introspecs LLC.
KILLINGSWORTH WHOLE HOUSE REMODEL
LOCATION: CULLY NEIGHBORHOOD | PORTLAND, OR
STATUS: COMPLETED - 2016
CONTRACTOR: DAVE RUSH CONSTRUCTION
This house was a lesson in not judging a book by its cover. A humble ranch-style house with some amazing original interior elements, on a big Cully neighborhood lot. We worked closely with the clients to redesign the house to maintain the key original interior finishes but give it a contemporary layout with enough space for their growing family. The project consisted of a garage conversion, the addition of two new single level wings, as well as extensive interior remodeling and upgrades.
Landscape design provided by Landline Design
HIDDEN HOUSE
LOCATION: CULLY NEIGHBORHOOD | PORTLAND, OR
SIZE: 950 SQ'
STATUS: COMPLETED - 2016
This is a small family home that is the kernel of what will eventually be a larger complex with some accompanying outbuildings such as an ADU and workshop. The house strives to show that small house ideas can be scaled up and be applied to a full family home. Features include a central lofted living space which opens onto the backyard, a planted (eco) roof, hydronic radiant floor heating in an exposed & polished concrete slab, and charred-cedar rainscreen siding.
HAWTHORNE ADDITION
LOCATION: Portland, OR
SIZE: 146 SQ'
STATUS: COMPLETED - 2015
This is a small addition that worked to have a large impact. It included a new bathroom, mudroom/sunroom and back porch, along with crawlspace storage that is accessed from outside.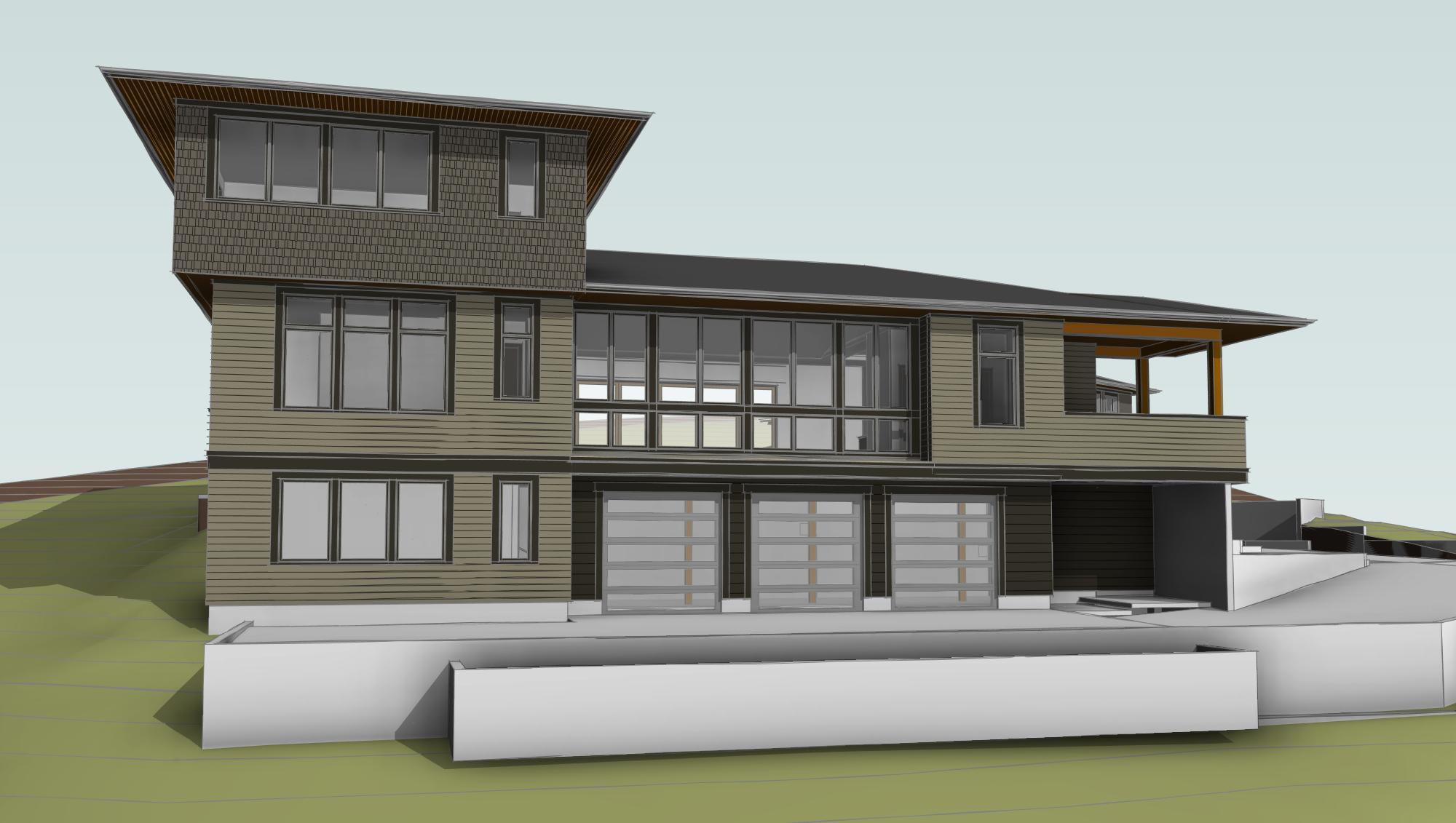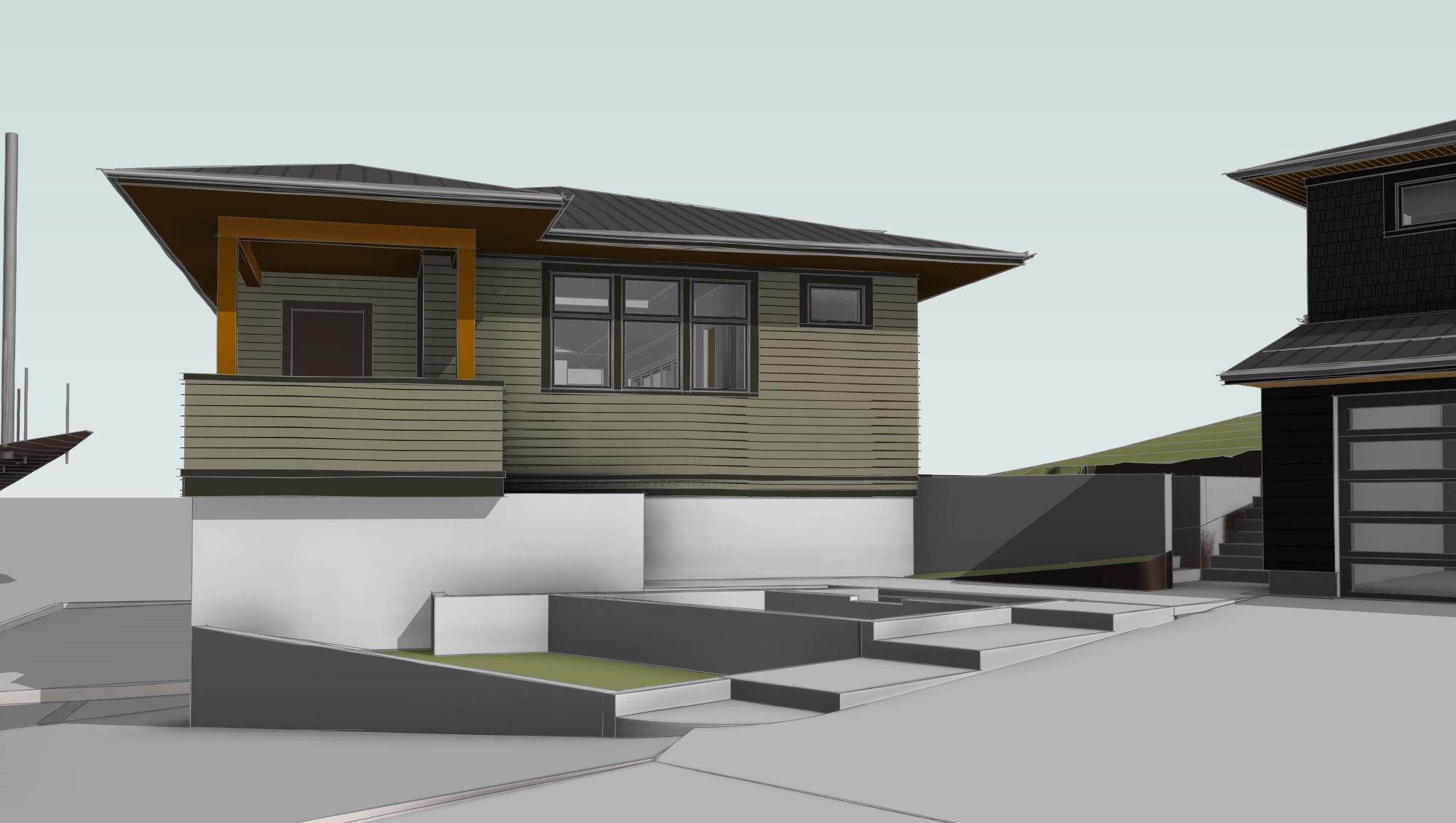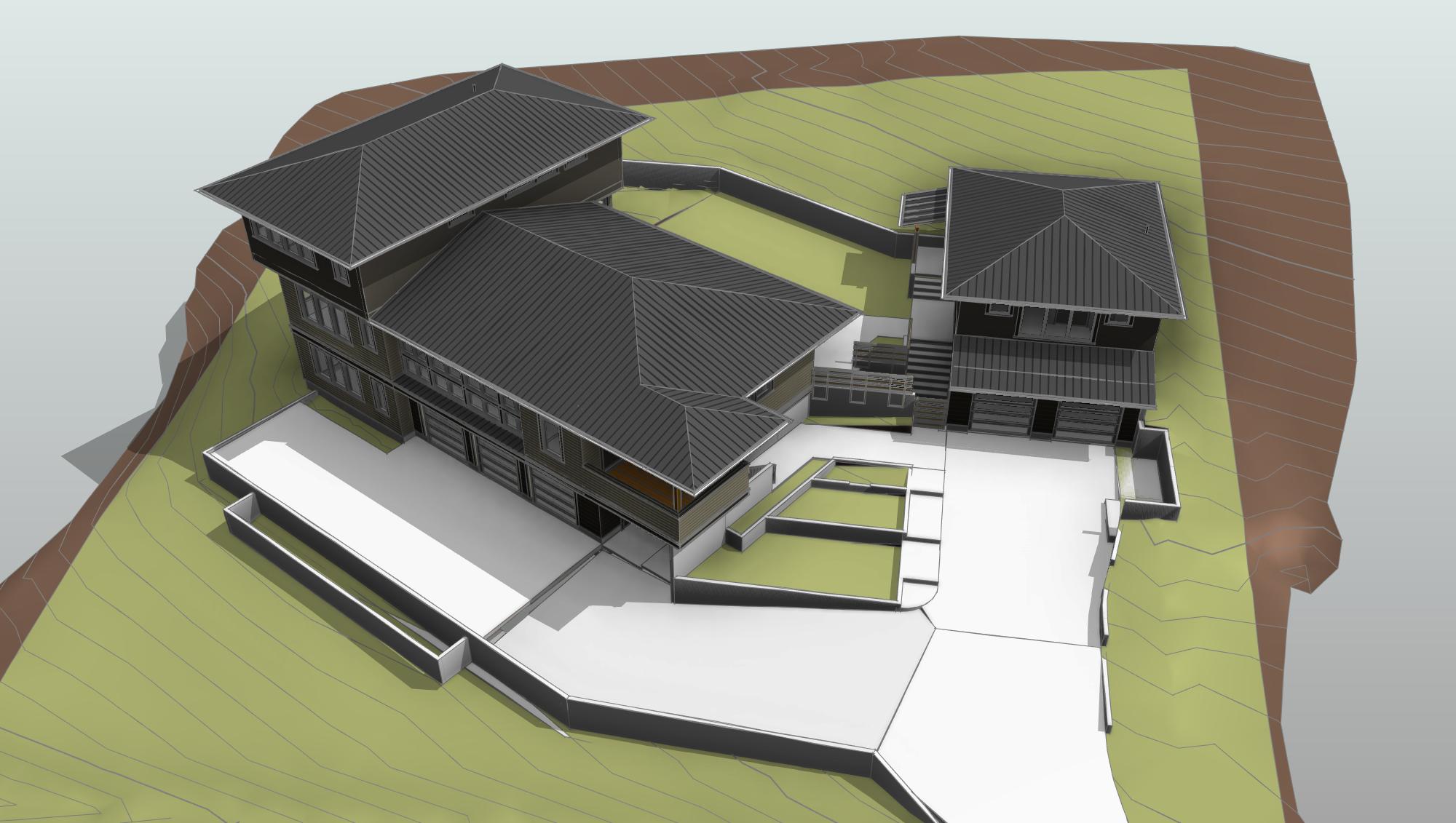 TRYON CREEK HOUSE
LOCATION: SW Portland, OR
STATUS: COMPLETED - 2016
A new custom home on a steeply sloping lot. In addition to the family home there is a garage with an ADU over top as well as ample outdoor spaces.
HOYT HOUSE: LIFT AND ADU
LOCATION: SE Portland
STATUS: COMPLETED - 2016
CONTRACTOR: ORANGE SPLOT LLC
At the core, this major renovation on a classic Portland home, is creating a new basement ADU. The project also involves a lift of the existing home, new foundation/basement, new porches and a seismic retrofit. A focus of the project was to create efficient shared spaces for both the ADU and home, and to give the basement ADU ample daylight and some identity from the street.
MOSIER HOUSE
LOCATION: MOSIER, OR
SIZE: 528 SQ' + 120 SQ' LOFT
STATUS: UNDER CONSTRUCTION
An adaptation of our Alberta ADU designed as a single family cabin on a gorgeous piece of acreage in the scrub oak hills outside of Mosier, OR. This plan is designed to function as a one bedroom loft, with an office space below or for age-in-place functionality, the 'office' can become a bedroom for single level living. The home has earthen floors which Polyphon helped to install in a barn-raising style work
NUGENT BARN
LOCATION: LUMMI ISLAND, WA
SIZE: 2000 SQ'
STATUS: COMPLETED 2008
This new building consists of a main floor work/storage space and a large upper loft that functions as a gallery/art space. It takes inspiration from the existing farm buildings on the island, which has a long agricultural history. It is set into the hillside to reduce it's presence on the street and to not block views of the Puget Sound for other inhabitants and visitors on the island.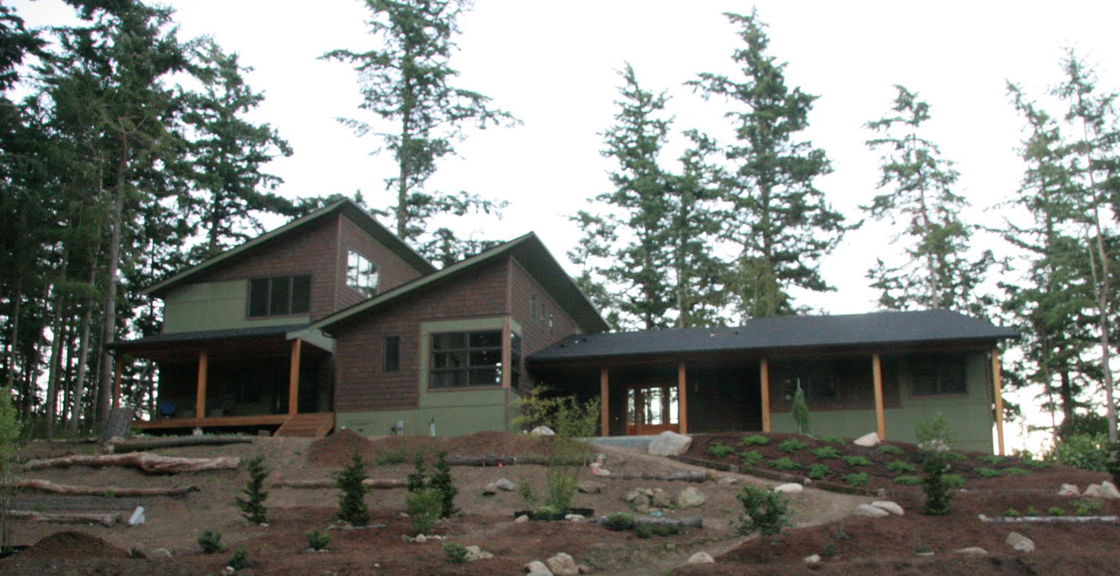 MCEDITH LN HOUSE
LOCATION: LUMMI ISLAND, WA
SIZE: 2,600 SQ'
STATUS: COMPLETED 2006
A family home located on a forested ridge. The home is split into two "wings" one for the main wing with the master bedroom and main living functions, and a guest wing, which can be left unheated when not in use. Panoramic views of Mt. Baker, Bellingham and Bellingham Bay are plentiful.