MIXED-USE & COMMERCIAL PROJECTS
The Architects at POLYPHON Architecture & Design have extensive experience on mixed-use and commercial projects both before and while at POLYPHON. A particular specialty has been unique, contemporary mixed-use projects in the higher-density, urban neighborhoods within Portland and surrounding communities. Polyphon takes pride in delivering quality at all phases of a project, from the design, construction documents and construction administration. Our Commercial projects are varied, including Adaptive Re-use, Retail design and Tenant Improvements. Below can be found a few examples of our most recent mixed-use & commercial projects.
RELATED BUILDING TYPES WHICH YOU MAY ALSO FIND INTERESTING :
MIXED-USE & MULTI-FAMILY
7th & BURNSIDE
LOCATION: PORTLAND, OR
STATUS: DESIGN REVIEW
This project is located in the fast developing Central Eastside, along the historic E Burnside corridor. The project contains ground floor retail, multi-level structured parking, office space, residential units and a roof deck. The project lies within the portion of E. Burnside which contains several buildings with pedestrian arcades and 7th & Burnside continues that tradition with a two story arcade containing office uses. The material palette for the project includes brick, cast-in-place concrete, and metal panels.
CENTRAL EASTSIDE LOFTS
LOCATION: PORTLAND, OR
ARCHITECT: Vallaster Corl Architects, PC
SIZE: 68,000 sq'
STATUS: COMPLETED FALL 2012
This recently completed, inner-city, mixed-use project is located in the hub of the lively Central Eastside neighborhood with 70 market rate apartment units, on-site residential parking and over 7000 sq. ft. of ground floor retail space.
Schuyler Smith was the Design Architect and Ryan Austin was the Project Architect for this project while working at Vallaster Corl Architects, PC.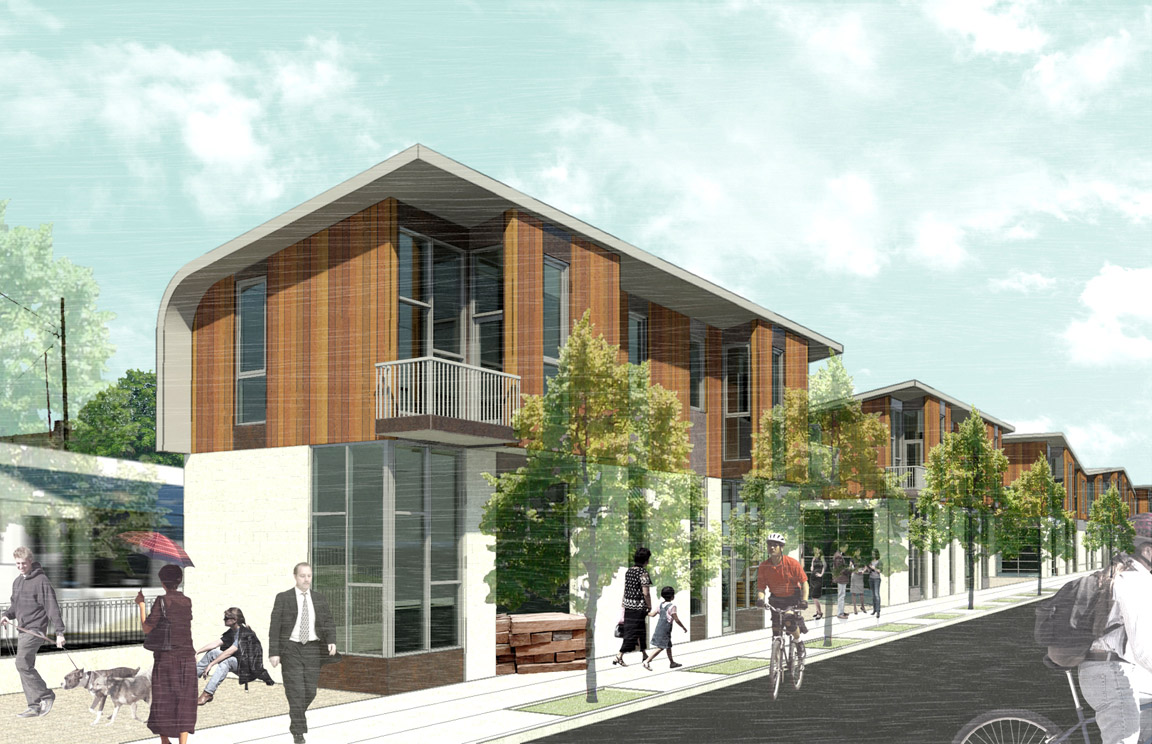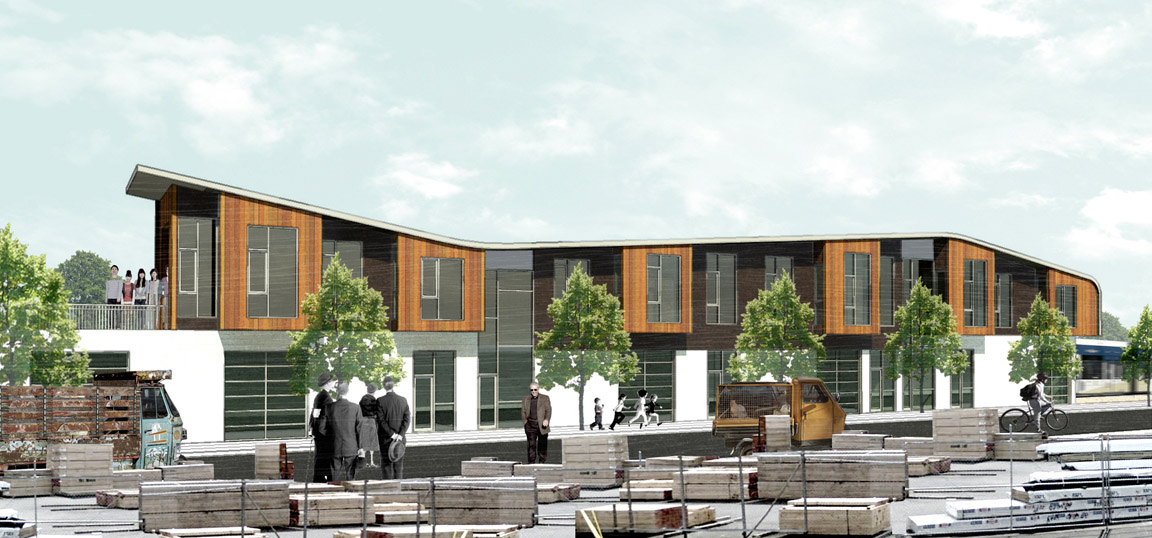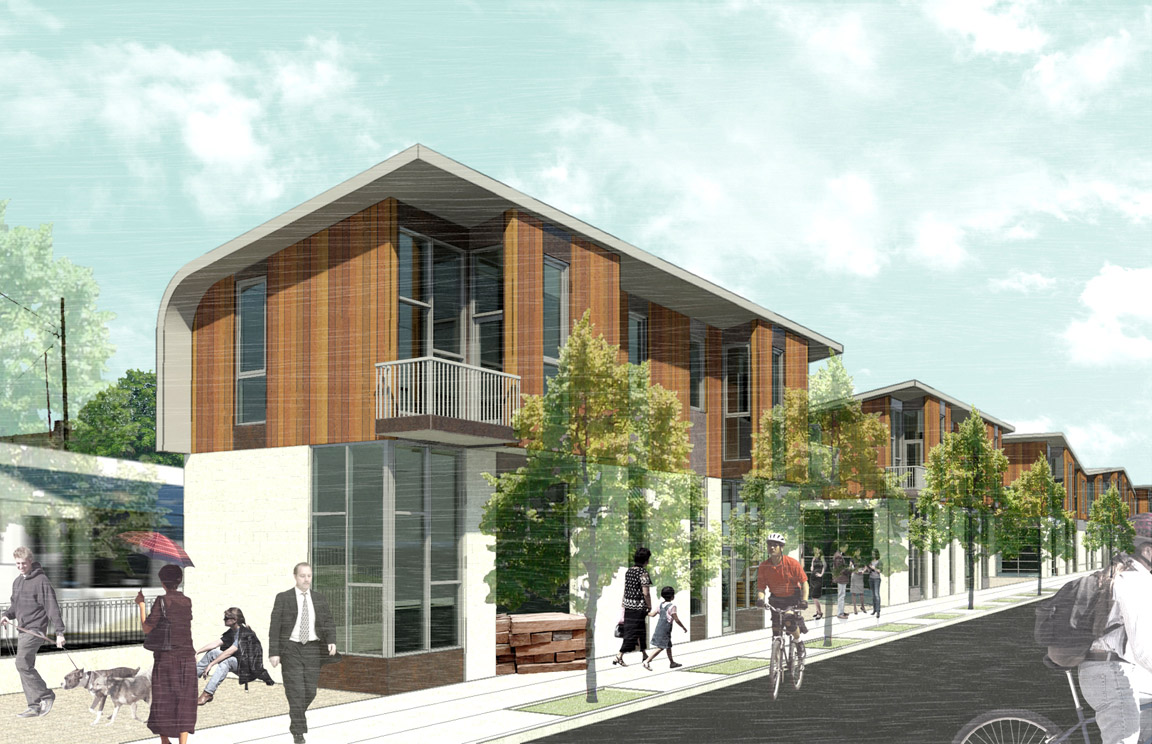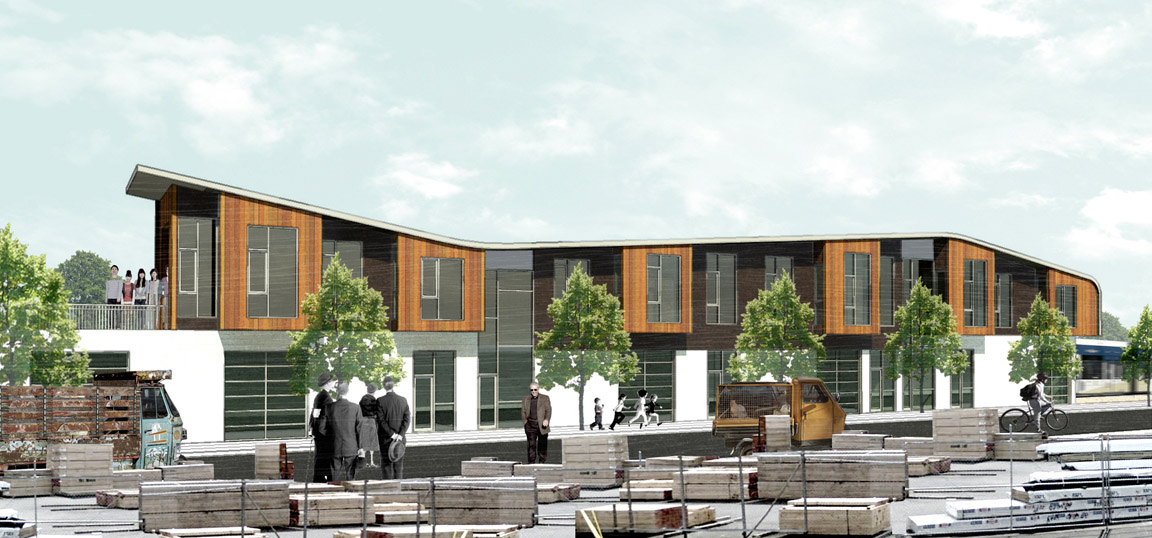 GIDEON STATION
LOCATION: SE PORTLAND, OR
SIZE: 40,000 SQ'
STATUS: UNBUILT -REQUEST FOR PROPOSAL
This project is a response to a Tri-Met request for proposals for a 18'x600' parcel that will be left over after the construction of a station on the new Milwaukee light-rail line. The proposal was for a combination of small artisan retail/work spaces, with residences above, along with another building consisting of creative office space. The design worked to take advantage of the oddly proportioned lot with building and construction types that respected the current light industrial neighborhood. Additionally, it was important the proposed buildings be cost-effective to construct.
This proposal was done in conjunction with IDEA Architecture + Development, LLC and Fowler Andrews, LLC
CENTRAL EASTSIDE POCKET PARK
LOCATION: PORTLAND, OR
SIZE: 5,000 sq'
STATUS: UNBUILT
A slice of greenery in Portland's busy Central Eastside Industrial district. This park consists of a decorative board-formed concrete wall with screening and plantings to offer privacy and to control access. Within the park are planters, a recreational lawn, and a patio with a lit shelter so that visitors can enjoy the park all year round in ever changing weather.
Other services we have experience with:
- Adaptive Reuse
- Tenant Improvements
- Retail